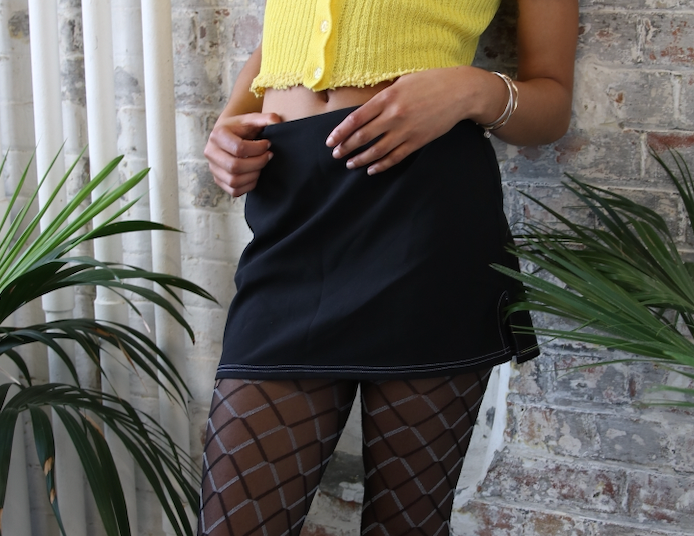 Skirt Re-hemmed
Rosie brought a black mini skirt to our Wardrobe Stories event. It was unhemmed, and a little ripped up the side. She said it has suited her style when she was into a more "grunge" look, but now it just looked messy. As a way of rejuvenating the skirt I added a contrasting hem by using white stitching and going over it twice. It was such a simple fix but has made such a difference to the skirt!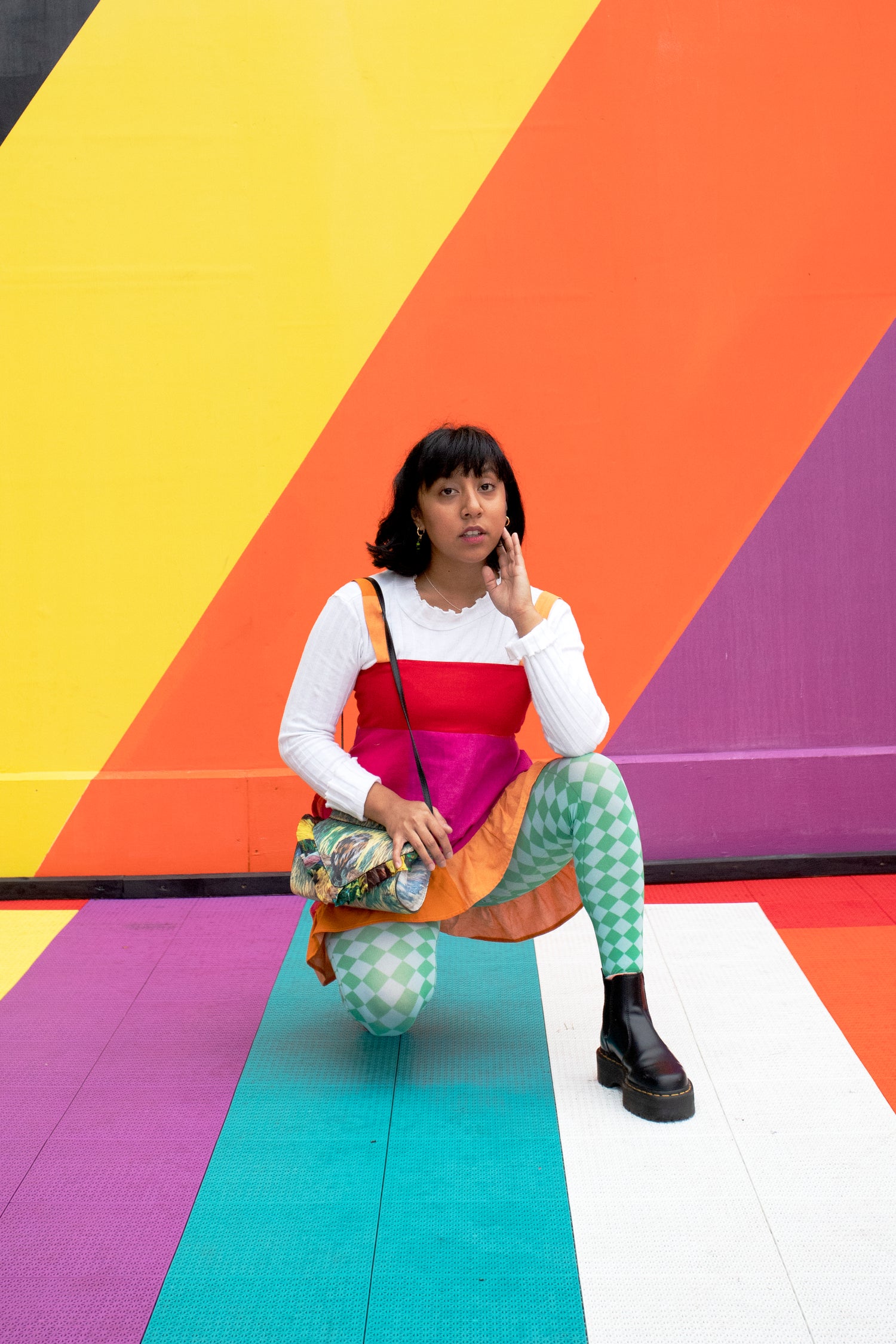 Izzy's Duvet Dress
Izzy has had this duvet cover since she was little and when about to move house, she was unsure what to do with it! Having tried on a couple of Re_considered's lampshade dresses, we knew we had to make a custom one out of the duvet cover. Izzy has styled it with a pair of Peach Eyes tights and white tee underneath. Never has a duvet cover looked so funky.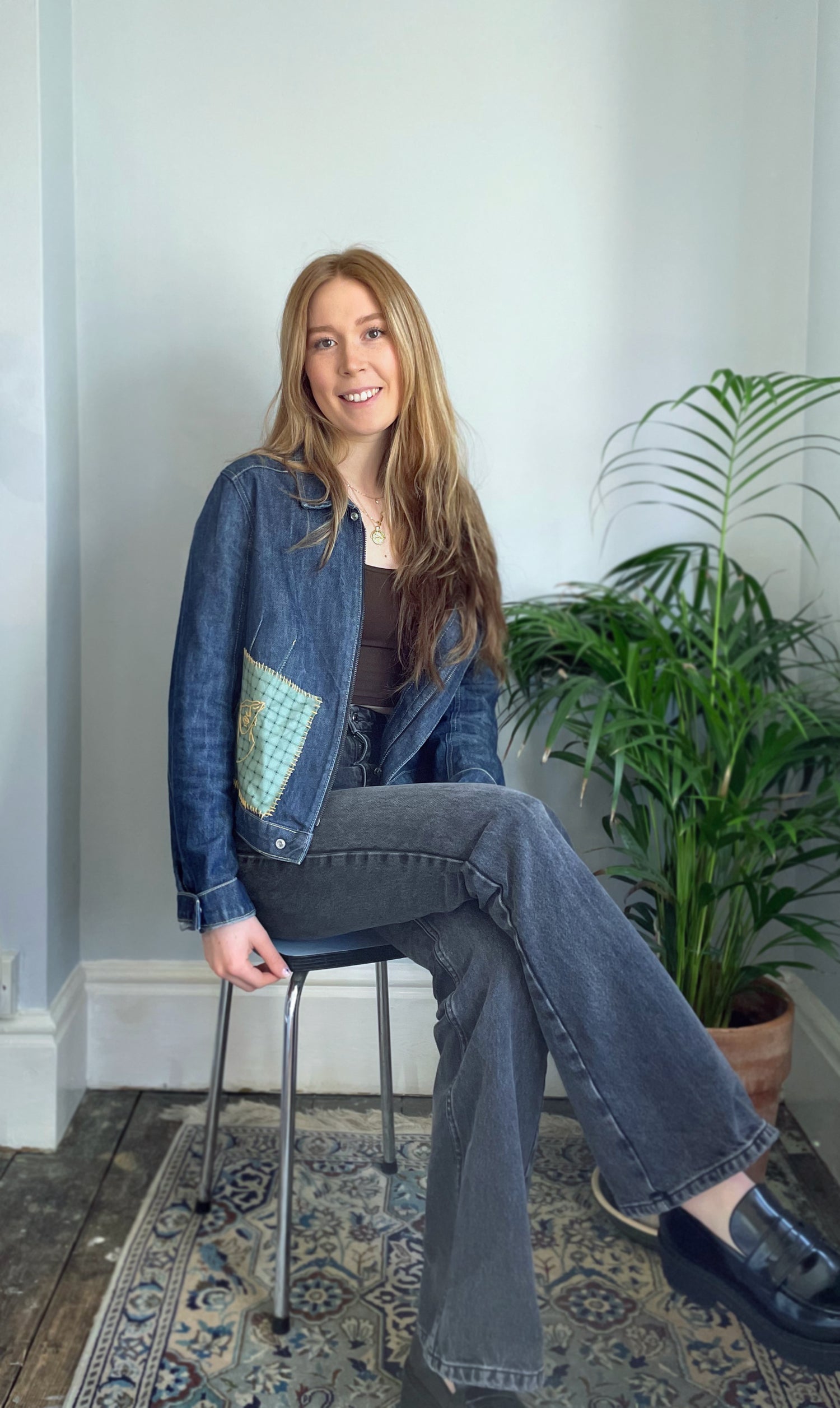 A Denim Revival
Clara picked up this jacket at a vintage kilo sale, but when she looked at it in the cool light of day back home she realised that the stickers up the side looked tired and scruffy, not her vibe at all. Styled as a 'tattoo parlour for your clothes', Revive (run by Teresa) breathes new life into old, worn pieces by embroidering beautiful designs over wear and tear. Teresa revived the sad jacket by embroidering over a beautiful Grecian-style bust, totally transforming it. 
Revive (Embroidery Services)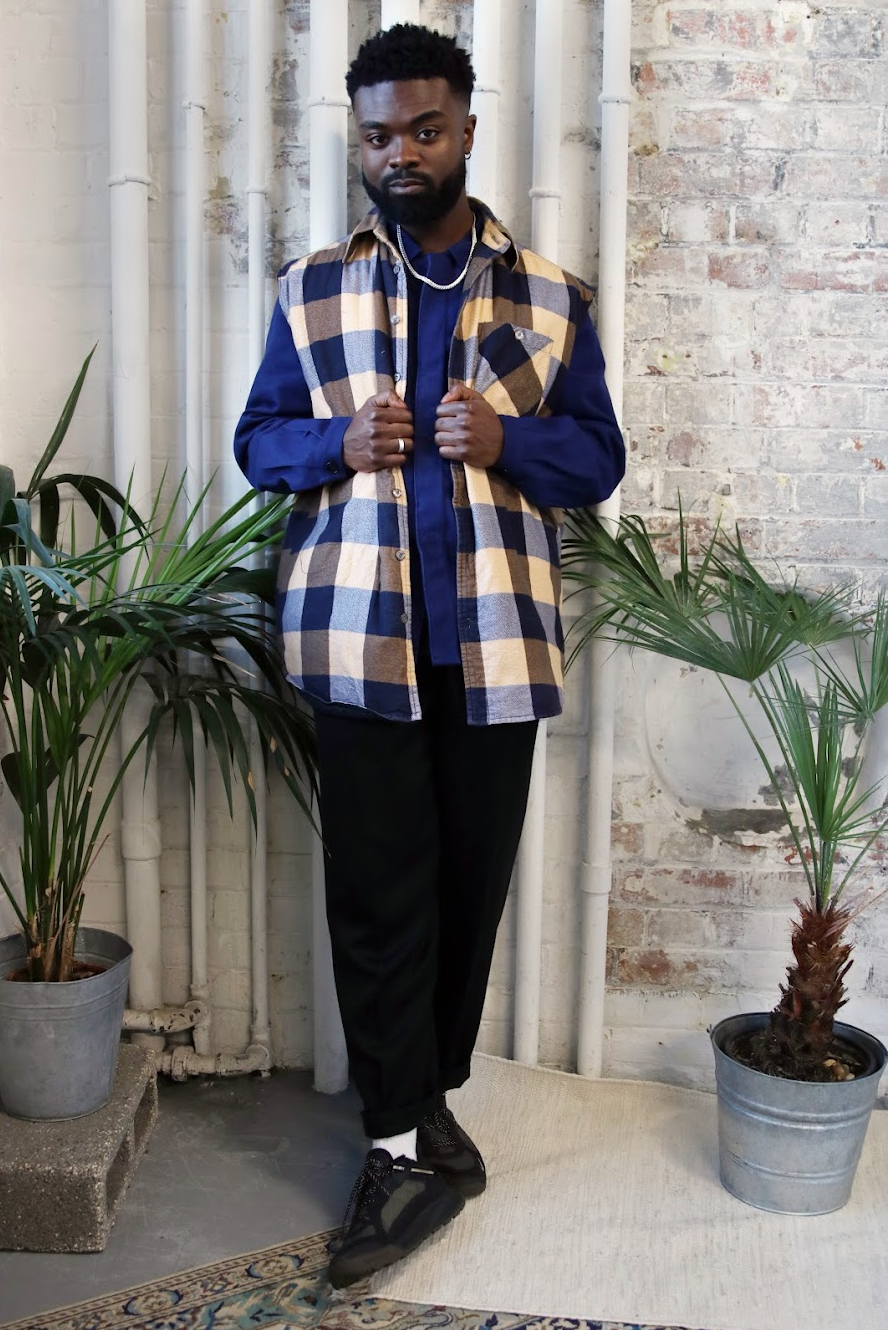 No longer a Plain Plaid Shirt
A simple rework can make all the difference. All we had to do to Mannie's unloved plaid shirt was remove the sleeves and ta dah! Clara, our stylist on Wardrobe Stories, also elevated the upcycle by styling it using vintage pieces. "From Mannie's description of his style I knew I was going to look for some men's workwear pieces. We also styled it with a silver chain from cream vintage to add that touch of street style."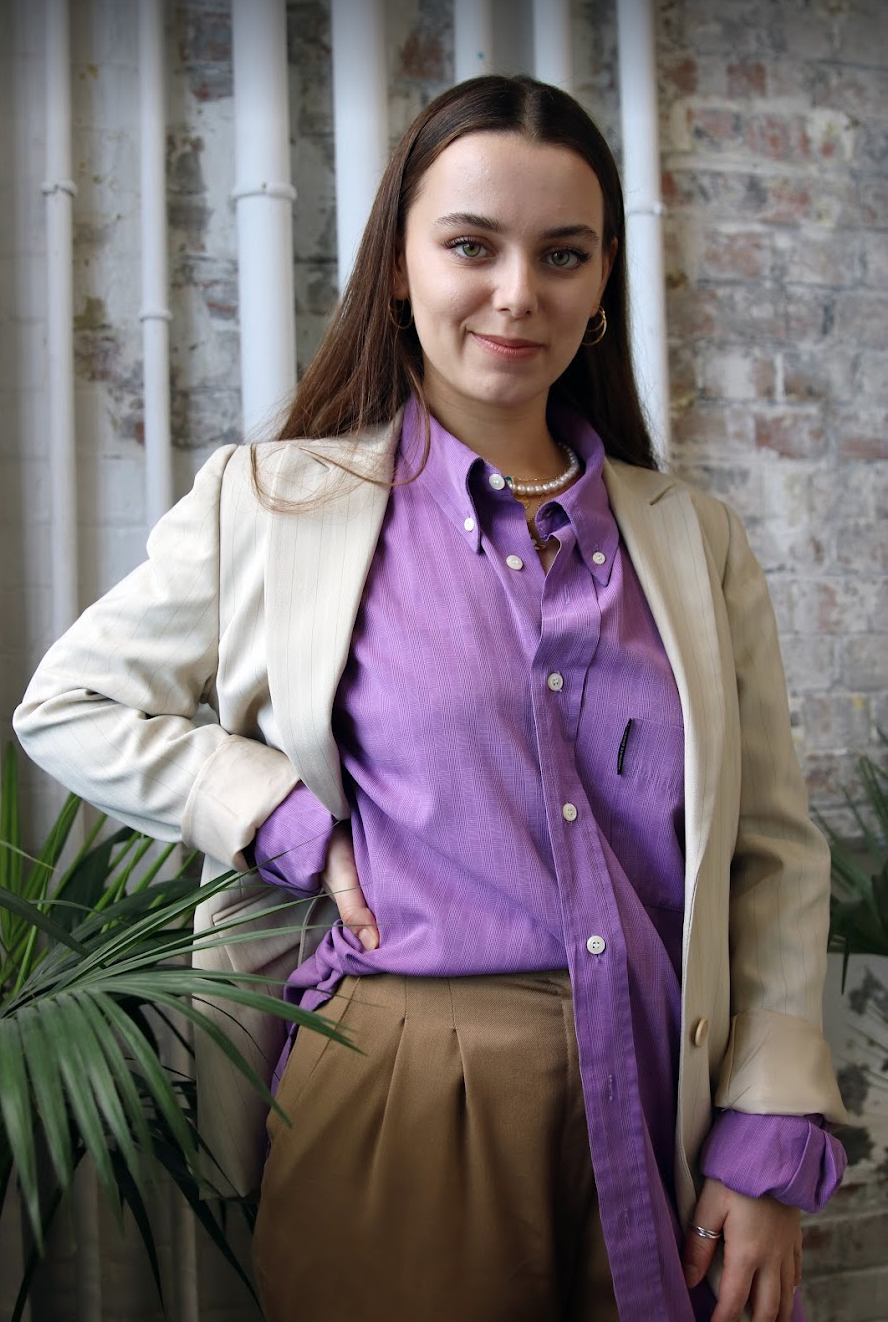 Purple Purple Purple
Clara, the Wardrobe Stories stylist, tells us how she went about restyling Myrto's shirt: 
"Myrto's shirt was a lovely piece to start with as as the colour was so striking! It was also a tricky one to think of colours that would compliment it and not clash. I felt Myrto's style was a good balance of feminine and masculine cuts so I decided to pair the shirt with a fitted blazer and loose tailored trousers both in neutral colours. They really complimented her natural colouring and allowed the purple to stand out."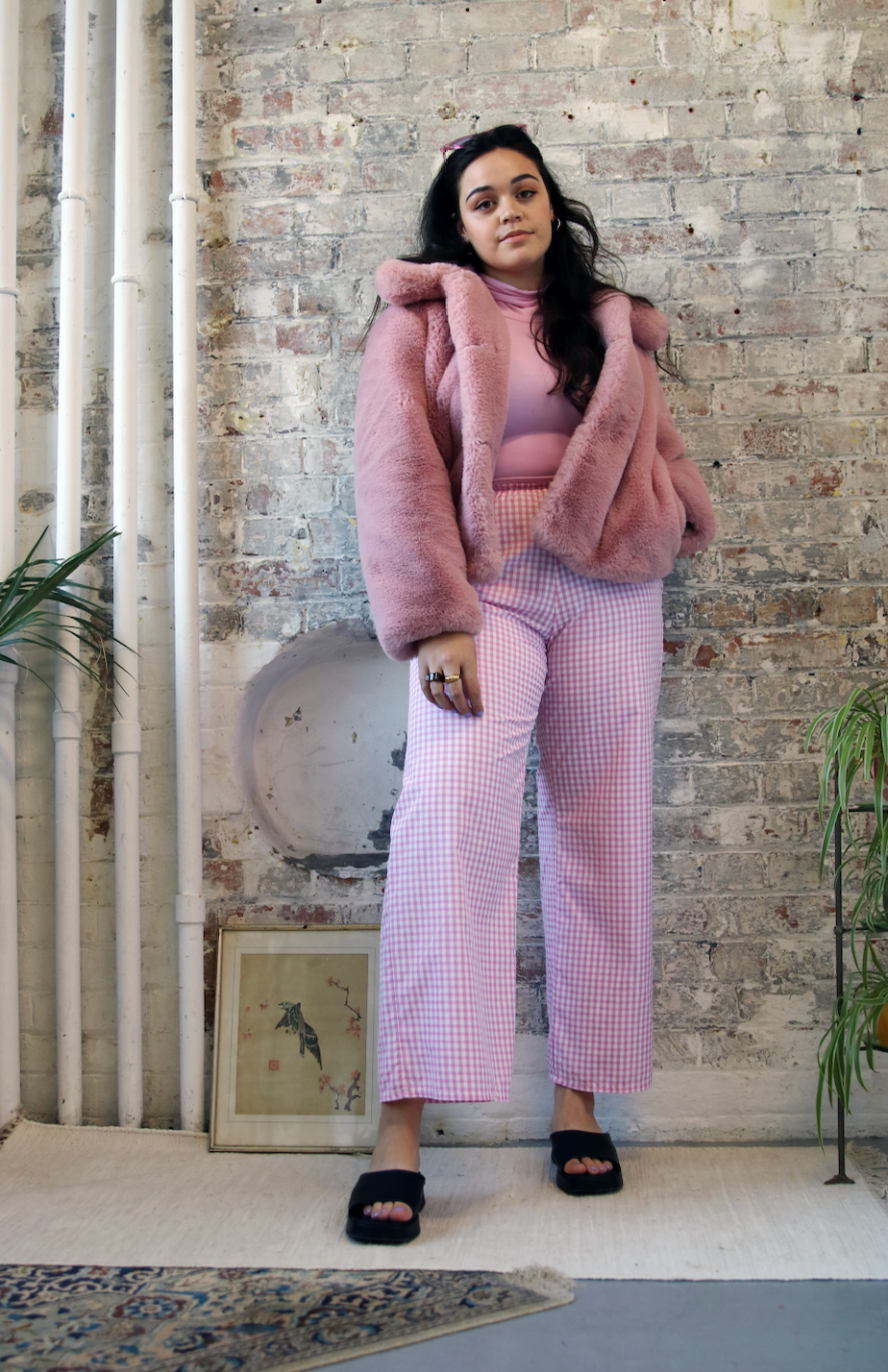 Rosa in Rose
Rosa brought a pink fluffy jacket that she hardly wore anymore, finding it difficult to pair with any of her other clothes. The Wardrobe Stories stylist, Clara, helped to rejuvenate the jacket by showing Rosa just how to style it using only second-hand clothes and accessories she sourced at Vintage shops.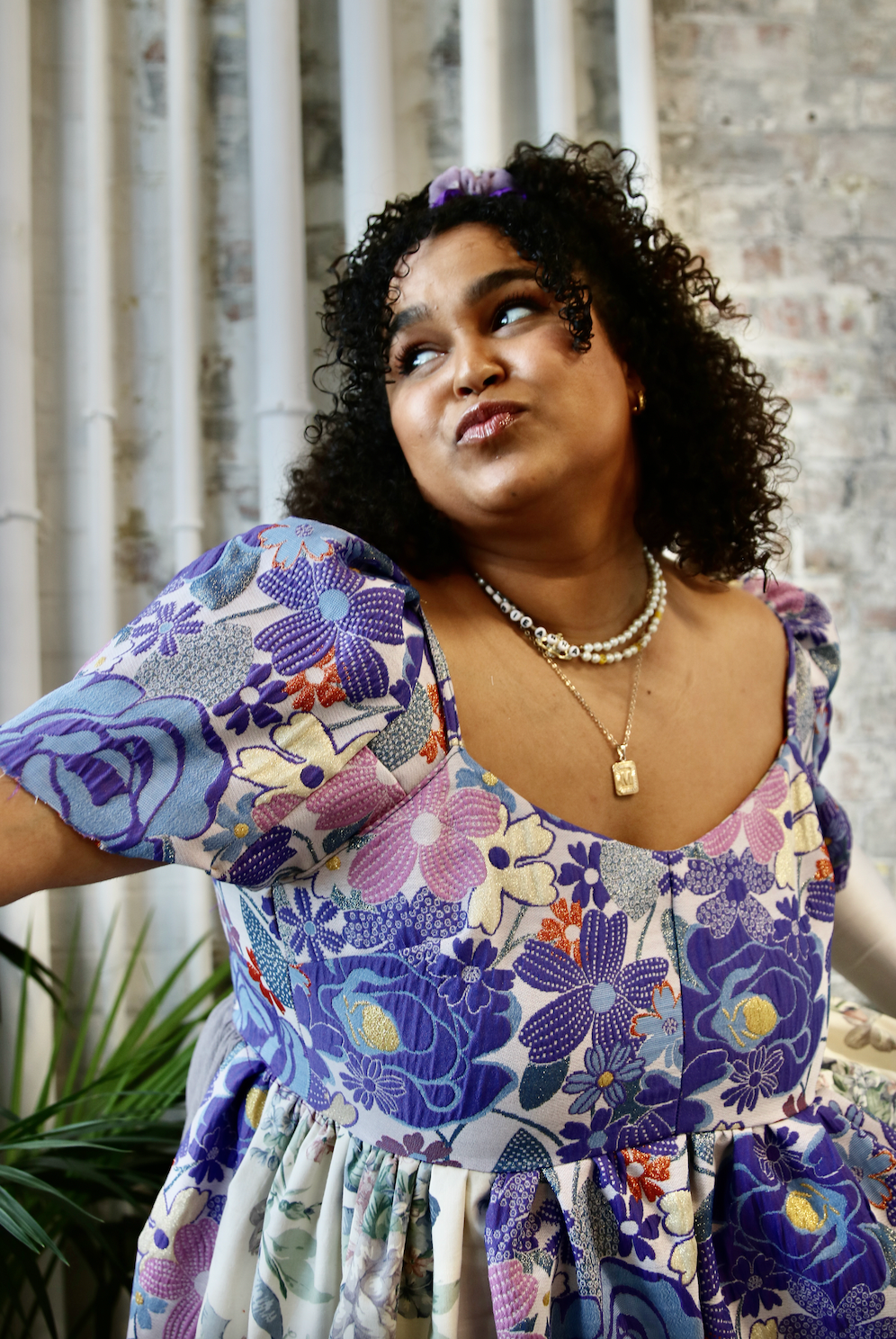 Magic for Marie-Anna
Marie-Anna gave us a two-piece she had bought on ASOS but never worn; the shorts weren't her style and the bralet didn't fit right.
We deconstructed the shorts to create panels and matched up the colours with some other second-hand fabrics we had in my store: a pair of curtains and some deadstock stretch fabric. After creating one big rectangle of patchwork fabric, we then gathered it together to make a gorgeous babydoll dress skirt.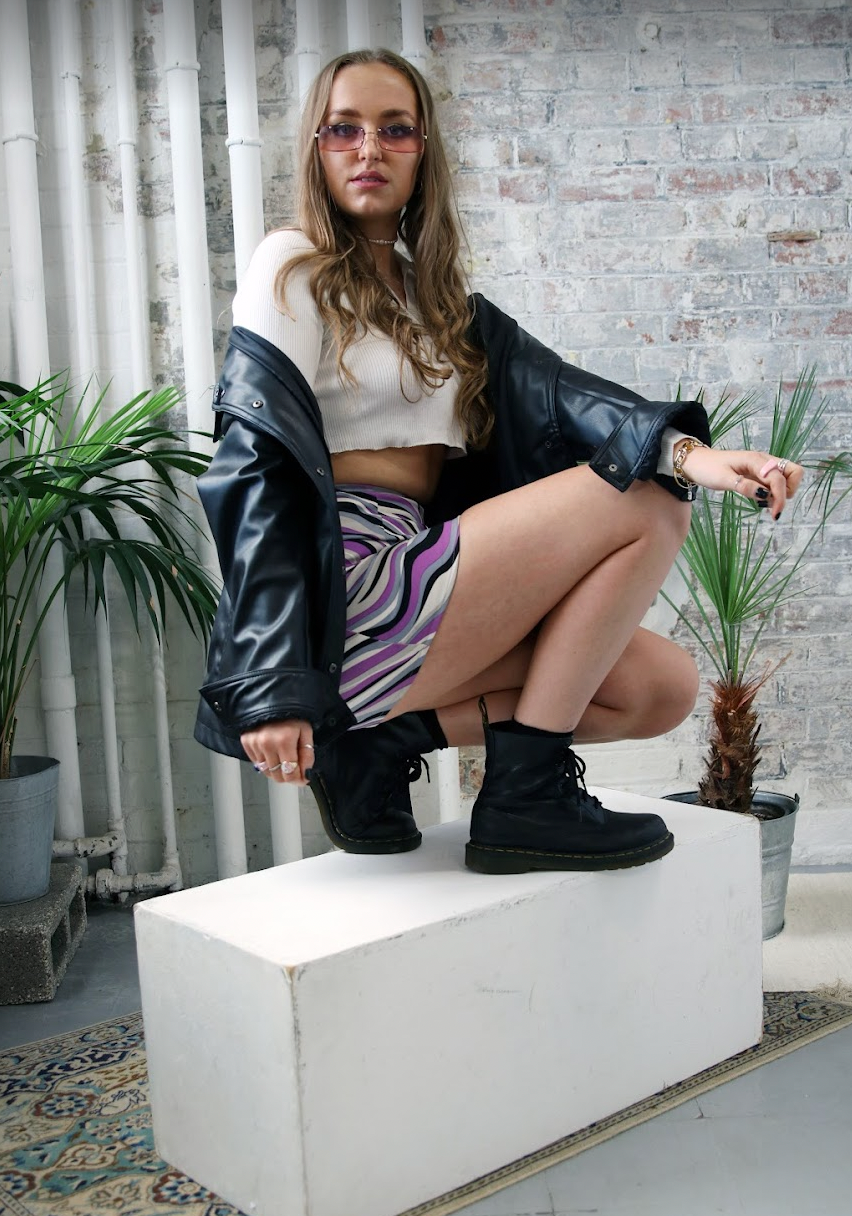 Modernising the Mini Skirt
We all have that tight mini skirt we bought 5 years ago, that just doesn't quite suit our style now. Instead of donating it, throwing it away, or just leaving it for another time, there's always a chance you haven't styled it with the right items yet to make you love it again. 
Wardrobe Stories stylist, Clara, modernised Hannah's skirt using Vintage and second-hand items.
Thank You to Everyone Involved in Reworked Stories:
Stories from:
Clara Bunyan-Hird @cclarifyy
Marie-Anna Caufour @marieanna_cfr
Emmanuel Demuren @manlikemny
Rosie Okotcha @rosieokotcha
Rosa Morell @therosaroom
Hannah Bardwell @7_hannnah
Myrto Katsoulidou @myrtokats
Izzy Manuel @izzy_manuel
Photo Series:
Sasha Sedy @sedyukpro (Make-up)
Joe Hunter (Photographer) @joeldn_
Jess Pearson @jesspearsonphotography
Re_considerers:
Clara Bunyan-Hird (Re-Styler) 
Teresa Carmona (Reviver - Embroiderer) @this_is_revive
Tabby Bunyan (Upcycler) @re_considered
Vintage Shops Who Lent Us Clothes for Styling:
Cream Vintage @creambricklane
Scout @scoutvintageldn
ATIKA @atikalondon
Blog:
Rosa Morell (Social Media) @therosaroom
Naomi Weir (Content Writer)