Why Reusing and Reworking is So Important
The UK throws away 350,000 tonnes of clothing to landfill per year and the average wardrobe has 26 items of clothing that are never worn.

The fashion industry's CO2 emissions are projected to increase to nearly 2.8 billion tonnes per year by 2030.

 60% of clothing is thrown away only ONE YEAR after production.
How We Create Sustainably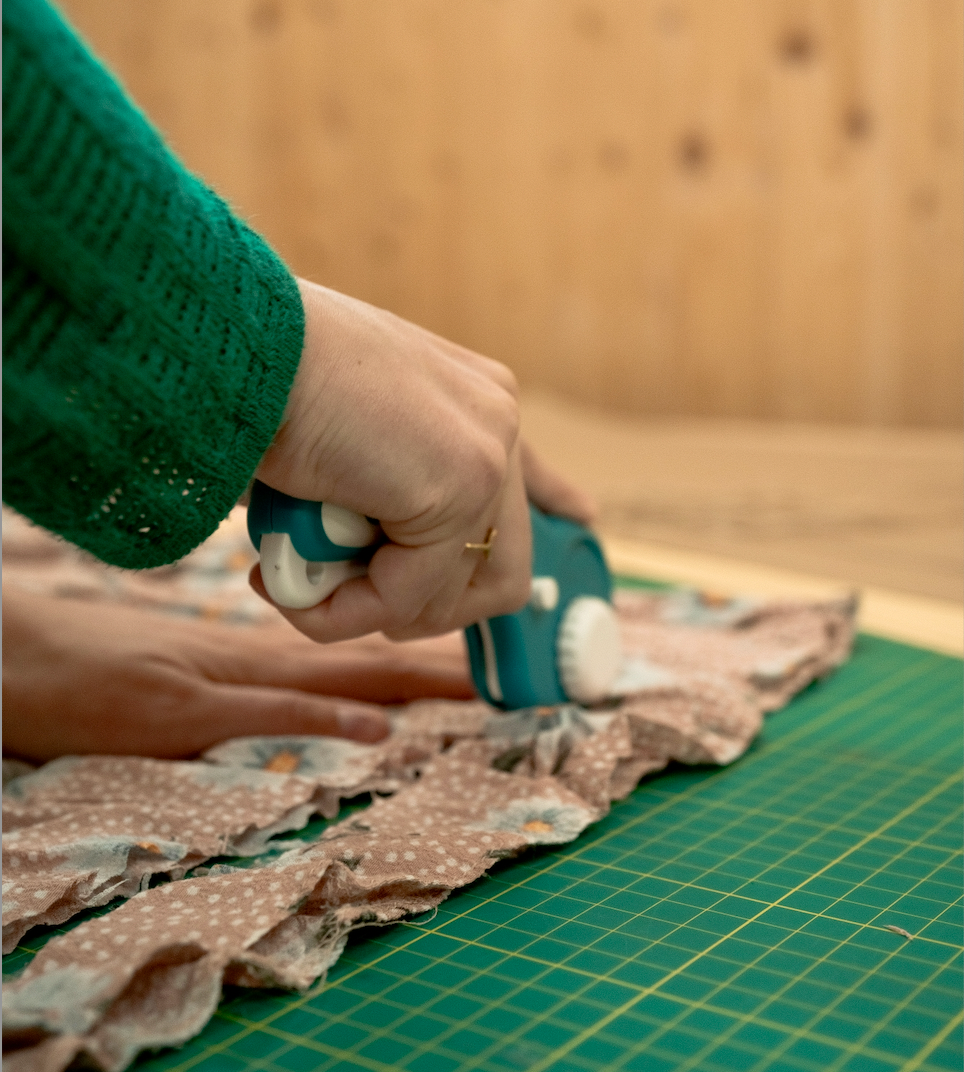 Circular and Slow at Our Core

At Re_considered, all our garments are made using second hand fabrics. Our goal is to minimise environmental damage by using materials that already exist but need a new lease of life. We believe circularity is crucial to upholding sustainability claims hence we do not work to seasons. Instead, we take a considered approach to design, creating seasonless, staple pieces for your wardrobe. 
Design and Assembly

Our design team focuses on considered design, patchworking where necessary to minimise waste fabric and create unique garments. Patchworking allows for so much creativity in the design process offering both practical and aesthetic features. 

To uphold our core value of reducing textile waste, our patterned garments are created with the intention to utilise the maximum fabric possible. This means that each piece created will vary and we are not always able to pattern match so we can continue to be as sustainable as possible. 
Buttons, Threads etc.

We aim to take environmental care down to the design details of all our garments. All of our buttons are created from scrap fabrics and bio-resin to create distinctive, sustainable details. As a result each button is slightly different! When creating designs that incorporate second-hand buttons, we stick to the colour palette of the fabric used to ensure that your outfit is stylish and coordinated.